What Makes "Perfect Your Pitch for Lawyers™" Workshops Great?
They receive very high marks and stellar reviews from participating lawyers.
Click here to see how this workshop can be tailored by practice group, type and/or AFAs.
AmLaw 10-200 law firms have held and/or participated in "Perfect Your Pitch for Lawyers" workshops, giving participants a competitive edge to win new business.
Each "Perfect Your Pitch" workshop is customized and includes two or three actual buyers of relevant legal services. Click here to see a list of companies/entities whose in-house counsel or C-suite executive(s) have served as speakers.
Participating lawyers interact with real decision-makers and learn master-level strategies and pitching techniques to position their firm, refine their pitch, and make standout presentations. In-person is required.
Workshop creator and leader Julie Savarino is one of the world's leading new business and client development experts for lawyers and law firms. To see what lawyers and law firms say about Julie Savarino's other workshops and programs, click here.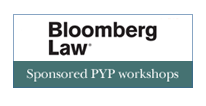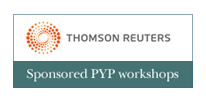 Available "Perfect Your Pitch" Workshops
Litigation Workshops: "Perfect Your Pitch™" for Wage & Hour Cases, Drug & Device Cases, FCPA Cases & Matters, Patent & IP Litigation, Class Actions & MDLs, Estate Litigation, Tax Litigation, Privacy & Data Security Work, SEC-Related Litigation, and Insurance Defense & Coverage.
Transactional Workshops: "Perfect Your Pitch™" for Mergers & Acquisitions, Health Care Work, Real Estate Work, Regulatory Work, To Private Equity for M&A.
General Topics (often presented at retreats): "Perfect Your Pitch for Lawyers™" and "Perfect Your Alternative Fee Arrangement Pitch."
To discuss commissioning a "Perfect Your Pitch" workshop or program for your firm or for more information, contact Julie Savarino by email Julie@BusDevInc.com, or by phone (734) 668-7008.
Sample Perfect Your Pitch™ Workshop
Perfect Your Patent Litigation Pitch to Win New Business for Lawyers©
Held All Day - Friday, December 5, 2014
Thomson Reuters Office - 3 Times Square, 22nd Floor, New York City
Master Instructor and Facilitator -
Julie Savarino, Attorney & Managing Director, Business Development Inc.
In-House Intellectual Property Counsel Speakers -
Nelson DaCunha, Assistant Intellectual Property Counsel, Pratt & Whitney
Steven P. Klocinski, Senior Managing Counsel and Senior IP Counsel, MasterCard Worldwide
Consider commissioning a customized "Perfect Your Pitch" program for growing and interested practice groups and/or lawyers in your firm such as: "Perfect Your Data Security & Privacy Pitch", "Perfect Your National Coordinating Counsel Pitch", "Perfect Your Water Rights Pitch", "Perfect Your Wage and Hour Pitch" or "Perfect Your Patent Litigation Pitch."
This all-day intensive workshop is based on prior, very highly rated programs. If you are a patent litigation lawyer interested in refreshing, renewing and/or upgrading your pitching skills, this is a must-attend workshop! This workshop is designed to help outside lawyers* upgrade and improve the way they approach and "pitch" in-house counsel/companies for new patent litigation work in the most appropriate and professional manner possible.
In the morning, attendees learn the proven science of the business and client development process from the master instructor Julie Savarino and the two, guest in-house patent counsel. Additional content includes: master-level steps in the patent litigation pitching process; what works best and what doesn't and a myriad of other practical information, tools and techniques. In the afternoon, participants create and present ficticious, practice pitches to the in-house counsel speakers, combining what they already know and do with what they may have picked up or learned that morning. The in-house counsel speakers analyze and evaluate the pitches and provide attendees with valuable feedback right then and there. This workshop is a unique way to get direct and frank client feedback after a pitch (equivalent to being in the jury room during deliberations)! Past attendees applaud the practical and extremely useful nature of what was gained from attending and participating.
Register yourself or another lawyer in your firm to:
Benchmark your patent litigation pitch process, approach and techniques.
Gain the proven science, statistics and best practices on the science and art of getting on 'short lists' and pitching and winning new patent litigation work.
Meet two leading in-house patent counsel.
Have the unique opportunity to gain specific feedback and suggestions from in-house patent counsel.
Learn proven tools, tips and other information that will help ensure your patent litigation pitch remains competitive and compelling.
* Due to the practical, real-life application format of this workshop, only practicing attorneys are eligible to attend, and attendance is limited to the first 12 lawyers who register. There are no discounts for more than one attendee from the same firm. Registrations are transferable within the same firm but are nonrefundable and exclude all travel and accommodation expenses. The registration fee includes breakfast, two beverage/snack breaks, lunch, an optional post-program reception on December 5, 2014, and individual use rights for all workshop materials.